COR-HDA150UTP
24VAC TO 12VDC Power Converter(1000mA Max)
This HD-SDI UTP transmitter is a long distance transmission device over 2 wire conductor (we recommend CAT5E/CAT6 twisted pair).
This device transmits the HD-SDI signal up to 500ft over 1 pair UTP cable without using a repeater. Comes in a compact size and provides a terminal block for easy installations.
Power Input DC12V/0.5A
Power Consumpiton DC12V/1.3W
Max.T/D:CAT.5e / 150m Full HD: 1.5G)
Signal Input BNC_M 75ohms
Signal Output Terminal Block 2P
Power Input 2.1mm DC plug
Operating Temperature -10° C - +50° C /
Humidity 0 - 80%
Max. Output Current 1000mA
Download a Specification Sheet by clicking the link below.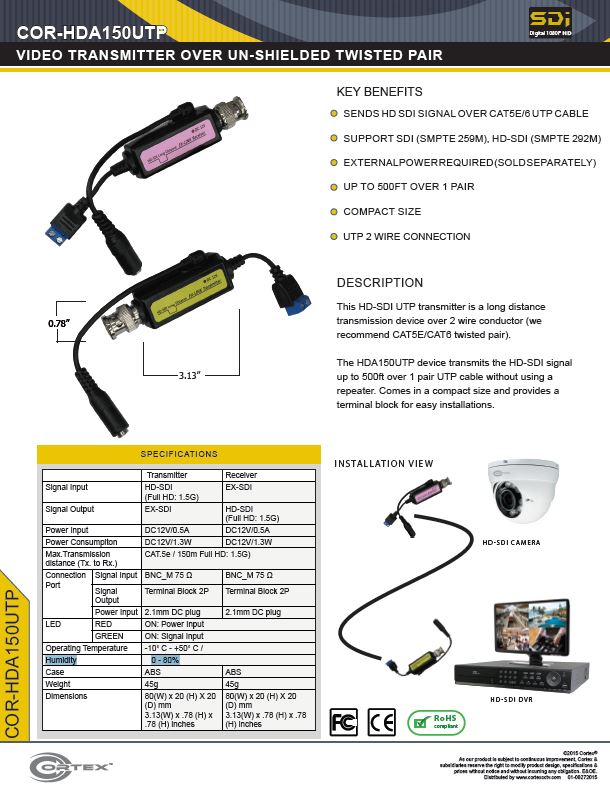 OUR FOCUS IS YOUR PROFIT
Cortex Security Solutions
OUR FOCUS IS YOUR PROFIT | Cortex Security Solutions