COR-557HIA:
High Resolution UL Approved Camera with Infrared & Varifocal Lens
This UL approved infrared equipped outdoor dome camera has an impact resistant dome and a tough aluminum alloy one-piece base. A varifocal lens coupled with a high resolution video sensor work together to provide a crisp, sharp image at 650 TV lines.
"IR mode" is automatic and turns on when the light level drops to a preset threshold. The infrared LEDs turn on and the camera switches to IR mode.
SMART LED Control
SMART LED control is built into the camera's video processing chipset. It detects the amount of infrared light on the subject and turns IR LEDS on/off as necessary to keep video quality high. To little or too much IR (washout) is never a problem with this camera.
Stop Intruders Before They Trespass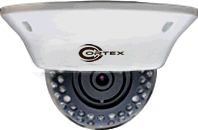 Along with its many other technological enhancements, The COR-557HIA dome camera is equipped with a bright white deterrence LED that can be set to a flashing state (or turned off). This bright "strobe" makes the camera impossible to overlook, especially at night. It also doubles as a power indicator and can draw attention to your business or location at night. When would-be criminals realize a building or room has CCTV cameras, they are likely to look elsewhere for an easier target.
Compare Dome Cameras
Not sure which dome camera model will fit your needs best?Check out our Dome Comparison Chart, which shows all of our dome camera models.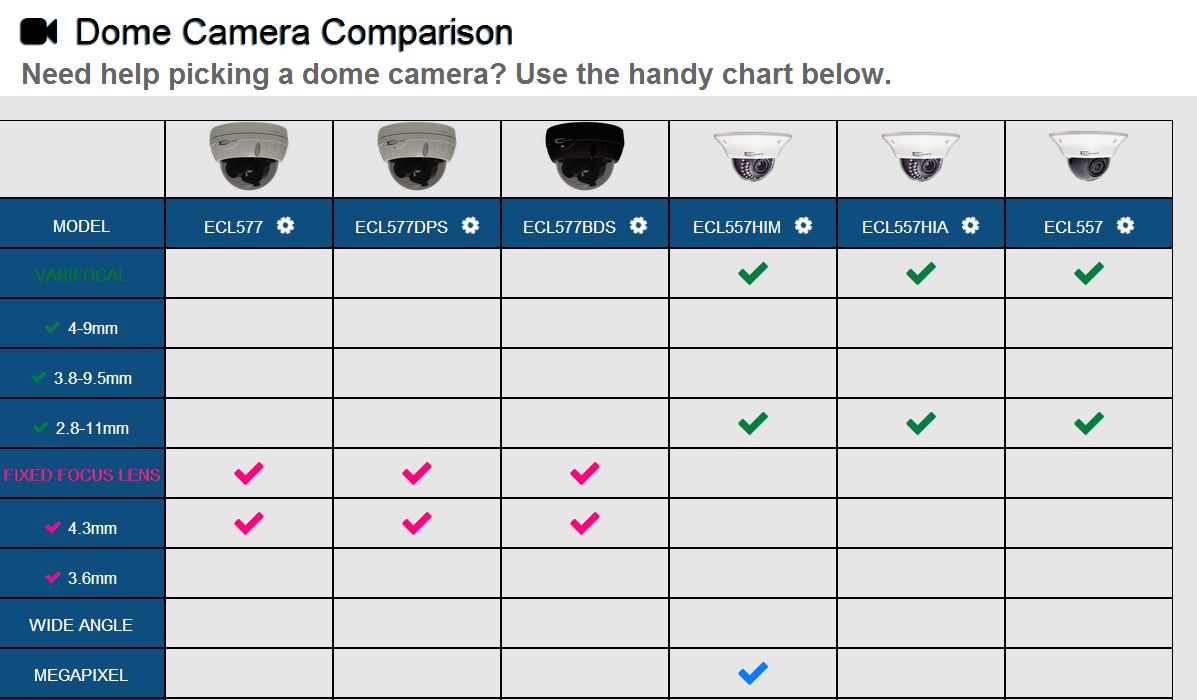 1/3" GEN III color CCD video sensor
High resolution: 650 TV-lines
Effective pixels:

NTSC: 768 x 494 (379k)
PAL: 752 x 582 (437k)

2.8-12mm varifocal lens
Auto-iris
28 infrared LEDs
Deterrence LED
SMART infrared control
Minimum illumination 0.5 LUX
Auto electronic shutter (AES)
Auto-gain (AGC)
Auto-white balance (AWB)
Backlight compensation (BLC)
Weatherproof
Designed to be hard to grip
Hardened, tamper resistant base
Solid metal base, baked finish
Power: 12VDC or 24VAC
Internal 3-axis bracket
UL approved security product
Colors: WHITE
OUR FOCUS IS YOUR PROFIT
Cortex Security Solutions
OUR FOCUS IS YOUR PROFIT | Cortex Security Solutions