COR-HD59
Outdoor Megapixel SDI Bullet with Dragonfire Long Range IR and 1080P HD
Easy Upgrade To Hi Definition Surveillance
For current owners of CCTV surveillance networks, the upgrade path to an IP based network can be daunting. SDI technology offers an easy to use alternative. The biggest advantage is the plug-and-lay aspect of SDI. There is no need to lay new cables if you are replacing a current legacy product. IP isn't part of the solution, and you don't have to consult a network specialist to set up your DVR or remote viewing equipment.
True High Definition 1920x1080p Picture
Not only do you get true high definition (progressive scan) video, this camera comes with an OSD menu that lets you fine tune the camera. You can set up digital wide dynamic range (DWDR), Sens-Up, 2D & 3D digital noise reduction, backlight compensation (BLC) and more.
Dragonfire IR Subsystem
This camera can be used inside or out, but inside placement might not use its IR subsystem like it is designed to operate - which means it blasts a lot of IR a very long distance, up to 160' or more . This makes life hard for the bad guys. The fact that it shrugs of rocks and bottles, thanks to it's all-metal, aluminum alloy anti-vandal housing, irritates them even further.
Read about Dragonfire IR
For applications where image adjusting is vital. The high power DRAGONFIRE infrared system can capture images in the dark and maintain a balanced picture.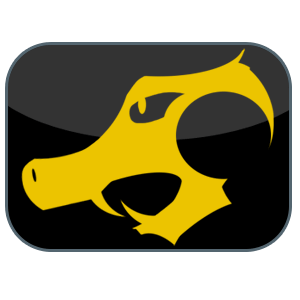 1/3" Panasonic 2-Megapixel Video Sensor
Progressive Scan High Definition Video Image
SDI
1920x1080 @ 30fps (1080p)
0.3 LUX (color) / 0.0 LUX with IR on
Auto-electronic shutter, Sens-Up
SMART, 2D, 3D Noise Reduction
3 Dragonfire long range IR LEDS with 160' range (or more)
Mechanical IR cut filter
OSD Menu
Power: 12VDC
OUR FOCUS IS YOUR PROFIT
Cortex Security Solutions
OUR FOCUS IS YOUR PROFIT | Cortex Security Solutions