RAPPIX8:
8-Channel HD DVR with SDI CCTV Compatibility
8-Channel HD-SDI Security DVR
Want to make a client drool over an upgrade to their current traditional CCTV camera network? Install an SDI camera on their exiting coaxial cable network and hook up a Rappix Hi Def security DVR. Compare their current CCTV camera quality with the SDI camera, side by side, on the same network, and wait for them to call back and order an installation upgrade.
Save time and expense because SDI does not require new cables - existing cables used by traditional (analog) CCTV camera are compatible with this 1080p product. Within minutes you can upgrade their system to offer high definition CCTV security that will knock their socks off.
This DVR provides 1080P and D1 recording. It has inputs for Serial Digital Interface (SDI) cameras and standard (traditional) CCTV camera inputs.
Add an SDI Camera
This DVR doesn't come with cameras. We suggest our new
Add a megapixel lens and the quality of the video recorded in any standard security network you upgrade will make other cameras look like cheap competitors. Your client will want more.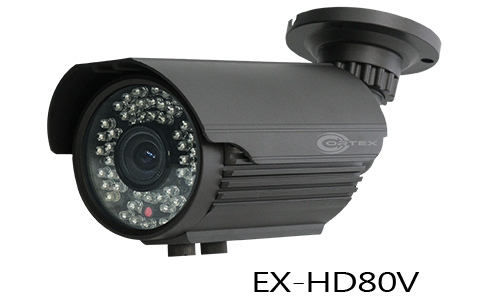 Standalone design using embedded LINUX OS
4 channels for SDI cameras
4 channels for traditional (analog) CCTV cameras
H.264 compression
HDMI video output
4 standard audio channels (RCA connectors)
Record modes: manual, motion, alarm, schedule
User defined motion detection area
Built-in web server allows remote viewing without buying special software
Multiplex operation: multi-camera playback, remote view, set-up, and back-up simultaneously
TCP/IP network interface remote viewing via client software and Internet Explorer (IE)
RS485 for PTZ devices
SDI cameras sold separately (we recommend our COR-553SHD SDI CCTV camera product line)
OUR FOCUS IS YOUR PROFIT
Cortex Security Solutions
OUR FOCUS IS YOUR PROFIT | Cortex Security Solutions