class="cam-title">
COR-RK620
Rack Mount Shelf
The COR-RK620 provides a vented shelf space. Made of black painted steel to match The COR-RK600 rack frame.
A fully populated rack frame is shown below, with an COR-RK620.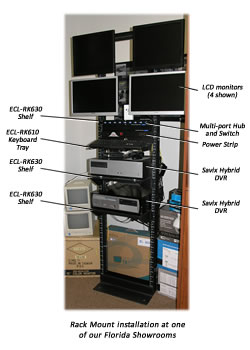 19" wide
18" deep
Maximum weight: 100lbs
Color: BLACK
Easy to assemble

Please contact us for a specification sheet that covers this product.
OUR FOCUS IS YOUR PROFIT
Cortex Security Solutions
OUR FOCUS IS YOUR PROFIT | Cortex Security Solutions