Your Trail: /
Home /
Medallion Turret Cameras /
COR-IP4TRFU
COR-IP4TRFU
Medallion 4MP Network Camera with Dragonfire® IR H.265 Wide Angle Lens
H.265 | 1080p Network Camera | PoE | DragonFire® LEDs
The Cortex® COR-IP4TRFU IP Medallion Series of metallic outdoor network cameras are a robust group designed for long life applications. Popular because of the friendly user interfaces and low light capabilities. Often used in forced-color mode at night due to the Starlight CMOS which helps generate amazing full color video in very low illumination. The color-only 2MP image at night can be selected through the camera browser GUI or via the Medallion NVR camera settings menu.
The DragonFire® Infrared system incorporated into this model fires IR light deep into the darkness and evenly covers the area with light while the very low image noise is completely cleaned through the advanced dynamic noise reduction processor.
Mounting is easy with this IP cams aluminum base and quick access mount ring. An ABS cover protects the mounting base and covers the screws for a pleasing finish.
Back boxes, junction boxes, ceiling brackets and wall brackets are available for these fixed lens models.
Cortex® Network camera can be used via Open compatibility® on third party NVRs or Plug-and-play with Medallion series NVRs and Hybrid DVRs. Used often as a wireless add when paired with access points on for Hybix DVRs for remote buildings or gates.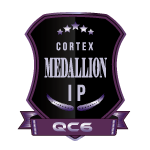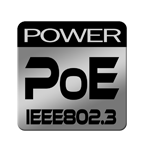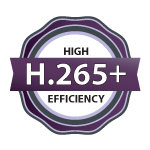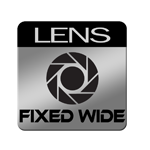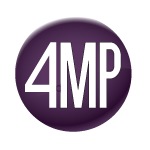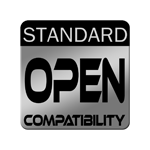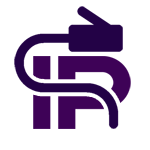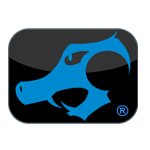 CLICK FOR SPECIFICATION PDF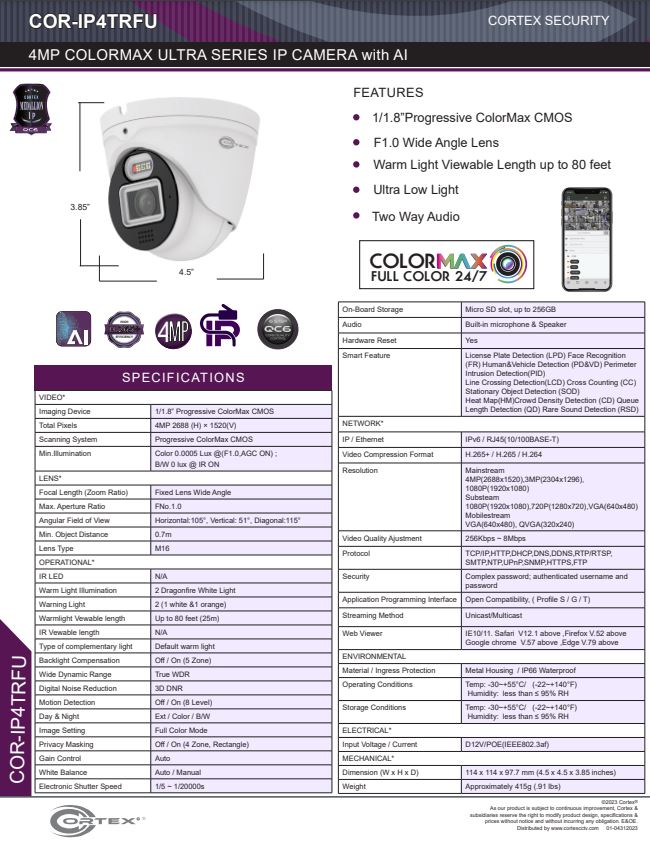 Main Features
Premium Starlight Components / Technology
4MP 2688 (H) × 1520(V) Resolution
Medallion Series Network Camera
Cortex Camera Advanced GUI1/
Intelligent Analitycs
1/2.8" CMOS (2.13M Pixels)
1.0mm Wide Angle Lens
DragonFire® 1pc (Cortex Matrix Array) LEDs
H.265 / H.264 Video Compression
Active Shutter Controls
Up to 114 feet (35m)
Auto switching infrared-cut filter (OSD on/off)
Multiple adjustable Video Streaming
IEEE 802.3af / IEEE 802.3at | PoE
IP66 Waterproof Metal Housing Casing
WDR / DNR
OUR FOCUS IS YOUR PROFIT
Cortex Security Solutions
OUR FOCUS IS YOUR PROFIT | Cortex Security Solutions